When discussing surrogacy, much of the crux revolves around the intended parents and the surrogate, and the clinic is treated solely as a facilitator between both.
In reality, the surrogacy clinic plays the most important role in the process of surrogacy. They are the representatives of parties involved and act as the mediator or facilitator between everyone. This is undoubtedly a major and difficult role to play. Therefore, it is crucial for you as intended parents, or as a surrogate to ensure that you associate with only the best surrogacy agency in your locality or state.
In this article, we will understand 5 inevitable questions you as an intended parent must consider before choosing a surrogacy agency as the one that you will take along with yourself on this valuable journey.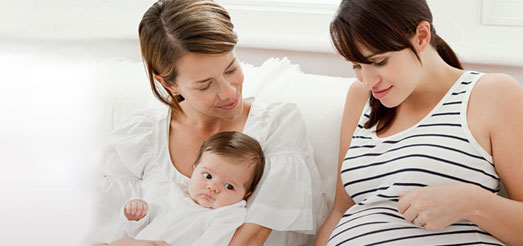 Before we move on to the questions, it is best to remember that for gestational surrogacy, the most chosen and effective method is opting for an agency.
How are the Surrogates Chosen by the Agency?
In all surrogacy-friendly states, the agencies work with an extensive list of intended parents and surrogates. It is easier to find a couple of surrogates with attributes of their choice from a larger pool of willing surrogates.
It is crucial to ensure that the agency extensively screens the surrogates and that they have good numbers registered with them. Small numbers do not paint a favorable picture of the agency. The screening process is also important, as it is the deciding factor of the quality of the agency. Interviews, health and medical evaluations of surrogates must be carefully screened for the agency to accept them into their list.
What kind of Legal Services does the Agency Offer?
The surrogacy laws are quite inconsistent not only throughout the United States, but also throughout the world. Any agency that offers legal aid definitely has a better reputation and advantage over others. Any best surrogacy agency must be able to offer or connect you with a team of experienced professional attorneys who are well versed with all the surrogacy laws of the land you reside in. Reputed agencies help their clients gain their parental rights by way of pre-birth judgments, post-birth judgments and other parental orders that are involved.
Is the Agency Transparent?
From gut instinct to feeling vibes, we can sometimes just tell if things are a bit off! Ask yourself if you can trust the agency after you have had your first interaction, it could be over a call or maybe a casual introductory meeting.
If you get a feeling of the agency holding back any information on cost, process or any other related factor, it is best to exercise caution. A good agency is transparent in all arenas of its dealings with everyone involved. They will offer you an explanatory first-time consultation where they'll explain all that there is to know about their image and working.
What are the Screening and Matching Processes of the Agency?
It is best to understand how much freedom you can exercise in the screening and matching of your choice of surrogates. Similarly, it is best to know beforehand how much will the agency be involved in the selection process. A good clinic will offer you to check through sample profiles of surrogates to check how much you know about a surrogate before you can choose them for you. Many clinics also offer a personal case specialist for intended parents and the surrogates. These specialists will aid you through all the steps, and introduce you to crucial legal and medical aid.
How much support does the agency offer to intended parents and Surrogates?
Surrogacy is a highly emotional journey for both the intended parents and the surrogate. Along with sound knowledge, legal aids and expertise in their field, a good agency also provides the much-needed emotional strength to all before and beyond the delivery. To conclude, it is imperative for intended parents to realize the answers to all the above questions, and only then proceed with their choice of the fertility clinic.