Indian ethnic wear holds a supreme position in the clothing industry. Especially, Indian ethnic kurtas for ladies are known for their charm and elegance from time immemorial. With a variety of innovative and trendy designs ruling the market every day, the charm of Indian ethnic kurtas has sensationalized the occidental cultures too.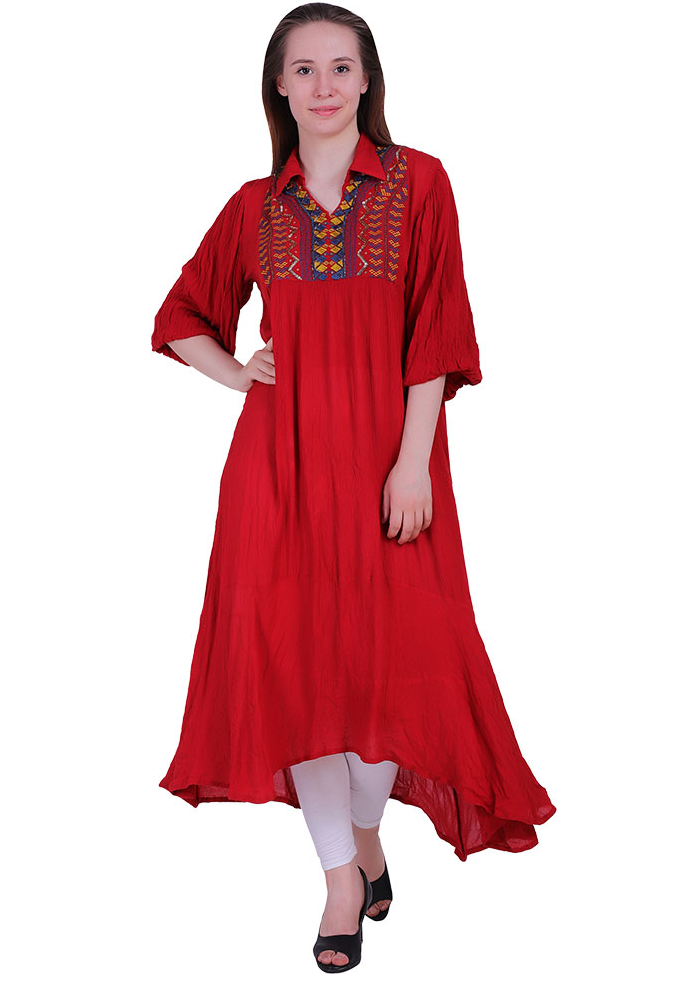 Designers are constantly experimenting with the elegant comfort, trends, and cuts of Indian ethnic wear. There is increased use of contrasting hues that gives a beautiful splash of colours. By following some quick tips you can easily rock these ethnic wears at every occasion – evening parties, weddings, cocktails, etc.
Ethnic Cotton Kurtas for Ladies: Styling Tips
1. Research About the Latest Styles
We are sure you must be doing that regularly, but you have to look for the latest ethnic wear trends from time to time. It is because things keep changing in the fashion industry. The fashion industry meets with new trends now and then.
Things go out of fashion in minutes!
What's in fashion today might completely disappear from the scene tomorrow. For e.g. a few years ago short sleeves were in fashion but now you rarely see them. Some of the trending sleeves now include – bell design, bishop sleeves, flounce sleeves, ruffled, and extra-long sleeves. Similarly, you can research about the trending hems, cuts, lengths, patterns, fabrics, prints, and colours.
You will not like to wear something which is no longer trending in the fashion industry.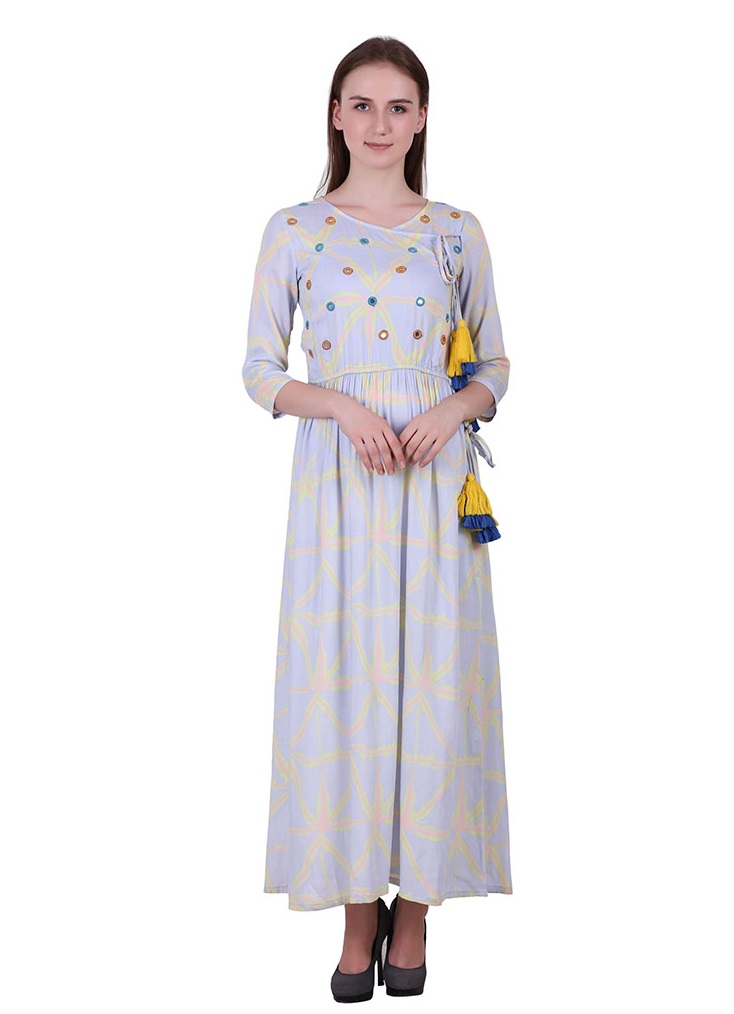 2. Know What Looks Good on You
Different body types and structures call for different styles of dresses. The first tip to look stylish in Indian ethnic wear would be to know what looks good on you.
For example, if we talk about anarkalis, these are a beautiful piece of clothing, but you should be careful while picking one for you. If you are shorter, avoid wearing floor-length anarkalis. For those who are blessed with a full figure, try to stay away from heavily embellished bodices and stiff fabrics. Pick dark colours and flowy fabrics to camouflage those extra inches.
Palazzo pants with a straight line kurta look good if you are tall with broad shoulders. For short women, these might end up adding extra volume to your lower half, making you look even shorter.
A little bit of research and personal judgement will help you pick the right piece for you.
3. Go for a Mix of Traditional and Modern Wear
If you are tired of the same old kurta and leggings, you can try dazzling indo-western kurtis for a glowing new look!
The latest kurti trends call for various shirt style kurtis, cold shoulders, jacket style, cape styles, kaftans, etc. A pinch of western touch in the traditional kurtis gives a completely new style. Long gowns with pants, button-down jacket kurtis, high-low kurtis, asymmetrical hemlines, pencil-cuts, kurtis on jeans, printed leggings, trouser bottoms, ripped jeans and side-slit kurtis, and many other trends are ruling the ethnic wear industry.
4. Choose Fabric Wisely
Picking the right fabric is a half task done. High-quality fabric automatically makes you look good. It gives a nice finish and elegance to the dress. Our favourite picks would be cotton and its variants. You can search and buy cotton kurtas online from trusted clothing websites. When you shop online you can choose from a plethora of styles, cuts, fabrics, hues, and prices.
5. Experiment with Different Types of Kurtas
There's no fun in wearing the same style every day. Keep experimenting with your looks. Thankfully, the Indian ethnic wear industry is blessed with multiple designs and styles. There are so many different salwars to try – Patiala, Afghani, sharara, Palazzo, and Pant style.
Keep these tips in mind when you go shopping next time.